Our vision with ZenGo is to be the simplest way to get started with crypto. 
We know that no crypto wallet is complete unless it can support all the features that crypto users need. That's why we just added support to ZenGo for simply and easily buying crypto. You don't even need to leave your ZenGo wallet.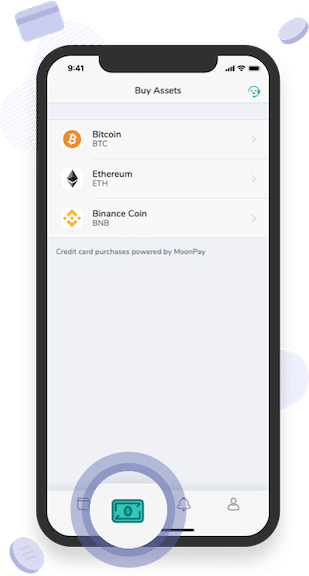 This caps off a very busy month for us. We became the first non-custodial wallet to develop support for Libra. We then released support for Binance Coin (BNB). We also announced a successful ZenGo challenge – no one succeeded in hacking our ZenGo wallet and stealing the 1 BTC bounty. We're excited to now add "Buy Crypto" to our list of recent developments!
With ZenGo's buy crypto feature, you will be able to purchase, BTC, ETH, and BNB – all with your credit card or even Apple Pay. No need for a complicated KYC process, no need to create an account on an exchange. In fact, for purchases under 150 euros per month (in one, or multiple purchases), you don't need to provide any identification or documentation. Simply purchase crypto through your wallet and sit back and wait. Your crypto will quickly arrive in your fully secure ZenGo wallet. The entire process only takes a couple of minutes. 
There is no simpler way to buy your first crypto.
For more than 150 euros and up to 10,000 euros per month (with a limit of 2,000 euros per day), a simple set of documents will be required. 
We partnered with MoonPay to make this happen. You can buy crypto as long as you're over 18, have a valid credit or debit card, and live in a supported country. For more information about buying crypto through ZenGo, take a look at our FAQ. 
ZenGo is already the simplest way to get a crypto-wallet. It is now also the best way to get your first crypto. 
If you already have ZenGo, try out this new feature and buy some of your favorite cryptocurrency. Like the feature? Recommend it to your friends or tweet about us on Twitter. Don't have ZenGo yet? Download it on iOS and see what all the hype it about.